2024 Lantern Award Nominations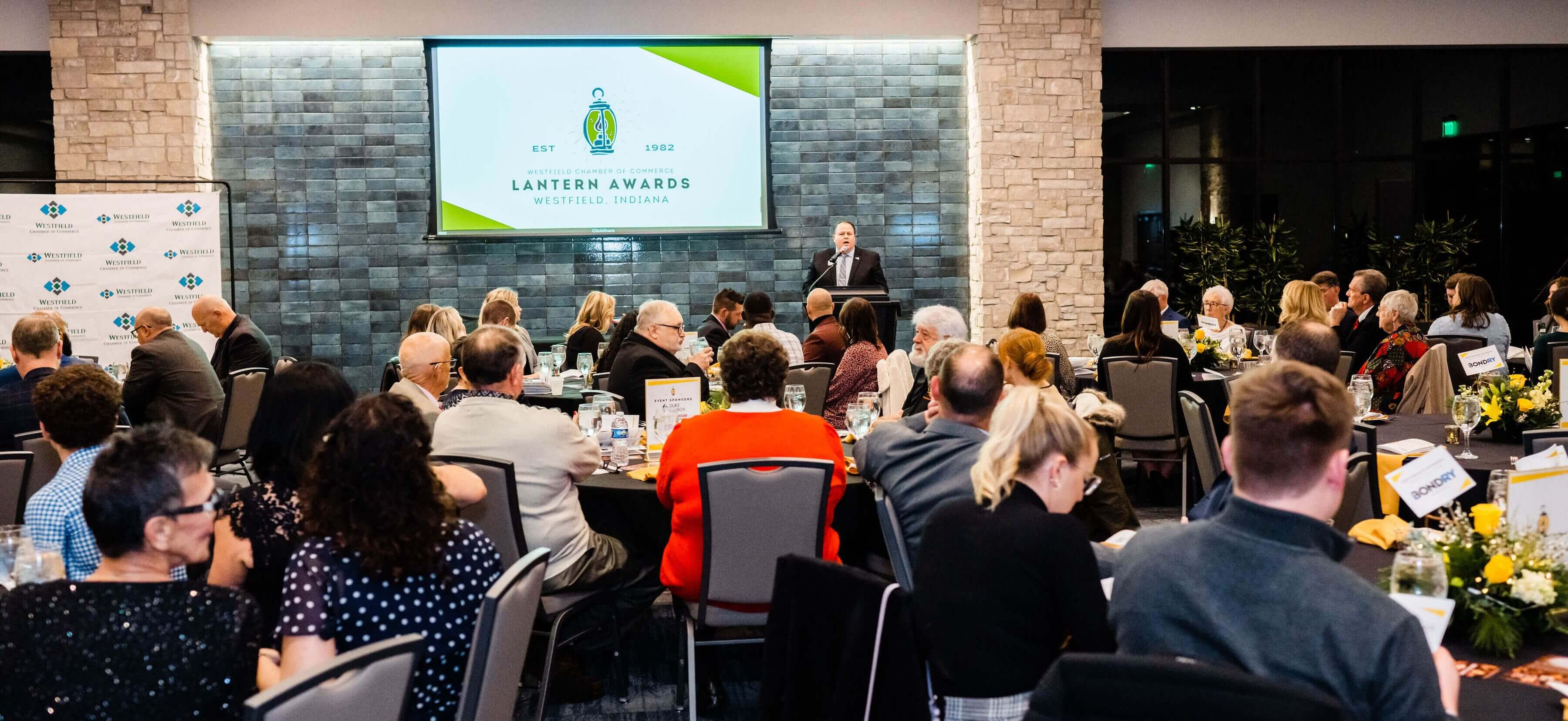 The Annual presentation of the Lantern Awards is a time-honored tradition of the Westfield Chamber of Commerce. The signature event - intialy Called Community Night - began in 1982. When it was redesigned in 2007, it became known as the Lantern Awards.
Lantern concepts were incorporated to complement the Chamber's logo at the time. The lantern represents Westfield's rich history and ties to the Underground Railroad. Today the lantern symbolizes a beacon of leadership, hope, and possibility that exists in Westfield. Through the Lantern Awards, the Westfield Chamber of Commerce celebrates the community of Westfield.
The redesigned event retained the original objective of incorporating the community into the evening. This enjoyable celebration is attended by city, chamber, school, business, and community representatives, each recognizing individuals who serve the community with diligence and integrity while exhibiting the values of each organization to the highest degree.
At the Lantern Awards, as with many of the events hosted by the Westfield Chamber, one will find the best blend of the community's business, residential, political, spiritual, educational, and volunteer communities; many of which overlap in their scope. The Chamber hopes that each guest attending will enjoy the evening as they meet new friends and learn more about what makes Westfield unique.