The Heart of Westfield: Abbott's Innovative Heart Solutions are Improving Patients' Quality of Life
by Christy Heitger-Ewing
Heart disease continues to be the leading cause of death worldwide. This fact underscores the increasing need to treat structural heart conditions, especially as the population ages. For the past 130 years, Abbott, a global healthcare company headquartered out of Illinois, has followed their mission of helping people live life to the fullest. With a broad portfolio of technologies, it spans the spectrum of healthcare with leading businesses and products in diagnostics, medical devices, nutrition and even branded generic medicines. Their structural heart division addresses critical unmet needs for people with highly complex heart issues such as damaged valves or other heart defects.
"We run this whole portfolio of different ways to support that mission to live life fully from the moment you're born all the way through the end of life," says Nolan Barr, Sr. Manager of Business Excellence at Abbott. "We have life-changing and life-saving devices, offering treatments often when there are no other options."
They have developed minimally invasive therapies that are ideal for people who are not candidates for open-heart surgery, whether it's because they are too young, too old, too frail, or suffer underlying conditions.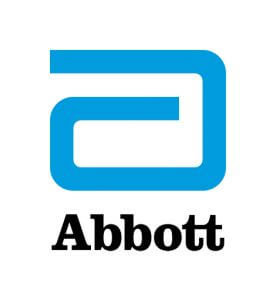 Abbott's Westfield site broke ground in 2020; commercial production started in August 2022. At the Westfield site, specifically, they manufacture the revolutionary MitraClip G4 for the mitral heart valve, which helps people who suffer from mitral regurgitation. This condition is a form of valvular heart disease in which the mitral valve does not close properly when the heart pumps out blood so blood leaks backwards.
"The heart pumps blood out into the circulatory system and provides energy for the rest of the body. These patients don't get the proper flow out to the rest of the body, which leaves them feeling lethargic," says Barr. "Think how quickly the rest of your life can potentially deteriorate as other conditions set in. After all, movement is a leading indicator of health."
A traditional therapy would be open-heart surgery to do a mechanical valve replacement. However, the MitraClip G4, which clips onto the leaflet portions of the valve to prevent backflow, can repair leaky mitral valves without the need for open-heart surgery as it can be delivered to the heart via an incision in the leg. This minimally invasive procedure allows the patient to recover quickly.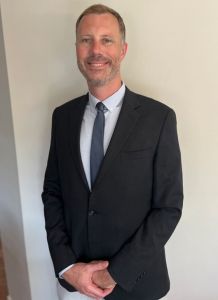 According to Barr, in the past two decades, MitraClip has helped more than 200,000 people worldwide.
"I'm excited about the impact of what we're doing in Westfield and the tremendous opportunity we have in front of us," he says. "There's a lot of good energy in Westfield. That's a big reason why Abbott chose to come here and why a lot of us want to stay here."
Last year Westfield was the sixth fastest growing city in the country and the only one in the Midwest to crack the list.
When you consider that mitral regurgitation impacts one in 10 adults age 75 and older, translating to roughly 4 million people in the U.S. and millions around the world who are potential candidates for this therapy, there is a tremendous opportunity for growth at Abbott.
Abbott, who sponsors a number of Chamber luncheons and events, including the annual golf outing and Colts Camp, is committed to the Westfield area.
"What's great about Westfield is that it still has that small-town feel but has managed to maintain its quality as it has grown. We want to do that at Abbott," says Barr. Currently, Abbott employs 150 people at the Westfield location, but they plan on bringing on board an additional 500-600 employees.
"We'll be in a growth phase for quite some time," says Barr. "Our goal is to make Westfield the center for manufacturing excellence in our structural heart business."
Barr encourages anyone who's looking for a career that has meaning, both personally and professionally, to check them out.
"If you want to stay in the Westfield area but have access to a global company that makes a huge difference, there's no better place than Abbott here in Westfield," says Barr, who notes that whenever people from across the world come to the site, they're blown away by all that Westfield has to offer.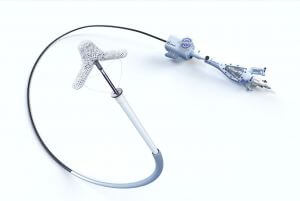 "There's not a lot of notoriety about Indiana and what's going on here from a geographic standpoint, but people are always telling us that they couldn't believe how much there is to do here and how energized the area is," says Barr. "If you can get people to come here and experience that for themselves, almost every time they walk away very impressed not only with Westfield but also the surrounding Indianapolis community. That's what I think will continue to attract businesses here and it's part of why we're here and want to make this a home for a long time to come."
Abbott is located at 1820 Bastian Court, Westfield, IN 46074. For more information, visit www.abbott.com