Magazines & More: Meet Brandon Baltz, the Publisher of Westfield Magazine​
Dreams have a way of ebbing & flowing, shifting & evolving, and, in some cases, growing & flourishing. Such was the case for Brandon Baltz, who as a kid had planned to pursue a livelihood that was somehow connected to sports. He watched his father, an NFL official, be called every four-letter name under the sun, so officiating didn't appeal to him. Nevertheless, he adored sports so he chose to major in journalism/marketing at Indiana University, ultimately eyeing a career in sports journalism.  
During his senior year in college, Baltz completed an internship at WISH-TV. After leaving Indiana University, with demo tape in hand, he interviewed with stations in Grand Rapids, Michigan, and Nashville, Tennessee. But then he had a conversation with his mentor, who had been in the business for 25 years, and that one chat altered the trajectory of his life.  
"He shared that if I wanted to have a wife and kids, this wasn't the career to pursue because you spend so much time on the job and away from home that you miss watching your children grow up," says Baltz. "I'd never thought of that before, but the lifestyle he described didn't appeal to me."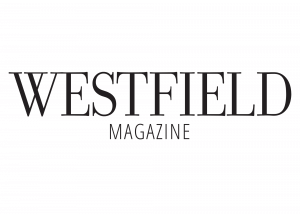 Therefore, he let the dream of a sports broadcasting career fade away, and over the course of the next couple of decades he engaged in a number of different professions—doing everything from owning a sports bar to cable television advertising sales for Comcast Cable to sponsorship sales for the Colts at a particularly exciting time when Lucas Oil Stadium was just opening. He later worked for a direct mail company and a national text message mobile marketing company before he decided to become the owner and publisher of Noblesville Magazine in 2017. The following year, he also launched Westfield Magazine, then later Boone County Magazine.  
Around 12,000 copies of Westfield Magazine are printed each month and mailed to every business in town, along with many households. They also have free distribution pick-up points at the library, coffee shops, and markets around town like Fresh Thyme and Fresh Market. Magazines are also available online. 
Readers tell Baltz that they love reading about all of the new restaurants, boutiques and businesses that have come to town, in addition to learning about fun events that are happening in the community. As for Baltz, he appreciates being his own boss and setting his own schedule, which allows him to maintain a healthy work/life balance, which, as it turns out, was his most important dream.  
"I love being able to control my own destiny," Baltz says. "It fulfills that entrepreneurial spirt I've had since college." 
Married to Peggy, Baltz has three children: Rheagan, Jackson, and Ramsey, along with three step-children: Zoey, Max, and Sydnee, who just moved to Westfield with her 5-year-old daughter, Olivia. Lucy, a black lab, and Stella, a Huskey mix, round out the family.  
In his free time, Baltz relishes spending time at their Michigan cabin located at Higgins Lake.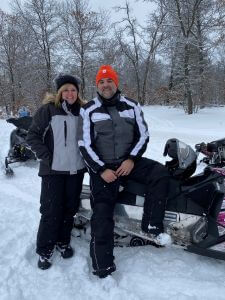 "We go up there more often in the winter than in the summer because we love snowmobiling," Baltz says.  
He and his wife also love taking trips to Mexico a couple of times each year when possible. They went to Italy three years ago and are headed to Rome and Germany later this year. When he's not working or traveling, you'll likely find him on the golf course.  
During COVID, Baltz along with Tom Britt, CEO of the TownePost franchise, had many great conversations with business prospects and clients. From those talks, a common theme emerged as people asked how they would be able to compete in the digital space. 
"You've got someone like the Clancy's Group that has Public House in Noblesville and Grindstone on the Monon in Westfield. How do they compete with those multimillion-dollar national chain restaurant digital budgets?" says Baltz, who notes that they had somewhat gone away from doing websites and digital campaigns for clients. But that all changed post-pandemic. 
"When we kicked the doors back open after COVID, we were prepared to be able to offer websites, SEO analysis, search engine marketing campaigns, and Google pay-per-click campaigns," Baltz says. "We're even doing highly targeted geofencing and programmatic digital marketing campaigns now, too." 
The TownePost business is large and growing bigger each year. Not only do they have more than a dozen magazines in the state of Indiana, but they also have three in the Louisville market. Plus, more mags are forthcoming this year! 
Written by Christy Heitger-Ewing